Habari Dinnerware – Anthropologie

Yesterday, I asked my Kerry (husband) to describe me in 3 words and he said Simple, African and Natural. I also asked him what he thinks I would say about him if asked the same question and he answered that right too lol (trust me, you don't want to know). Well he was right about me, for me less is more, I carry my natural hair, I looove nature , I am obsessed with recycling and I absolutely love being African, I love that Africa has such beautiful inspirations and designs. So imagine my excitement when in the course of my research I came across these "Ankara" Dinnerware sold on Anthropologie.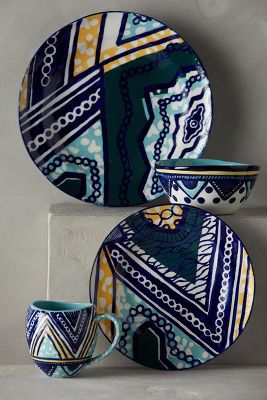 They also sell coasters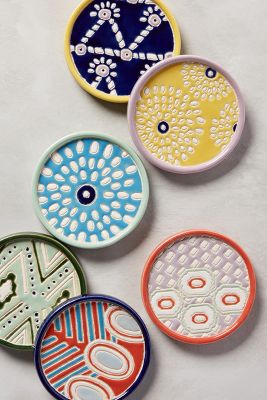 and table runners and napkins… but only the dinnerware struck me… After-all, I can just buy a piece of Ankara fabric and sew a runner for myself. 😉
BE INSPIRED!